Kevin is handling states west of the Mississippi including Texas, Colorado, California, Nevada, Wisconsin and Minnesota.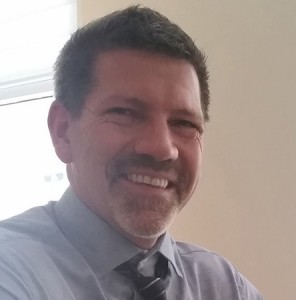 Kevin has an extensive on-premise background. Kevin has owned two successful French Bistros in the Colorado area, Bistro 119 and Bistro in The Park. In 1998 he was named as one of the top chefs under 35 by N.A.S.A magazine and the LA times rated his restaurant "highly recommended".
He was general manager and sommelier at Charley's 517, the Mobil 5 star restaurant in Houston, where he created a wine list that was rated one of the top 100 in the world and a Wine Spectator Grand Award winner for eight consecutive years. Kevin also worked as a captain and somm at the famous Mary Elaine's restaurant in the Phoenician Resort a 5 star, 5 diamond property in Scottsdale, Arizona.
His passion for French wines led him to take time off to travel and work in some of the top vineyards and cellars in France. The list included living at Chateau Bellegrave and working in Pomerol, St Emilion and Graves. He had the rare opportunity to work under Christian Mouiex and Jean-Claude Berrouet at Chateau Petrus. Other travels included working the harvest and press under Henri Krug at Clos de Mesnil in Champagne, working the harvest and press at Dopff and Irion in Riquewihr, Alsace and cellar duties at Chateau de Beauregard in Fuisse under Jacques Burrier.
Kevin also has had the opportunity to travel extensively in Spain, Portugal and Italy, visiting many of the leading winemakers, owners and vineyard managers.
His supplier experience includes work with a leading, San Francisco based importer of French wines and also developing an extensive national distribution network for a leading Spanish winery.
With this background we are confident that Kevin can rapidly put our wines into the hands of many more consumers across the west.
He is a believer in a very hands- on approach, especially in working with key accounts in all markets and participating actively in educational events for distributors and retail salespeople, as well as consumers.
Kevin has lived in the Denver area for the past 22 years with his wife Christie and their three children, Brittany, Jeremy and Cady.
A few unique personal experiences include hosting the Chateau Lafite Rothschild recorking, sponsored by Seagram's Chateau & Estates; having dinner with Michael Broadbent discussing the evolutions of Bordeaux and Burgundy markets and simply playing golf with Henri Krug in Champagne country. Events such as these have given Kevin a unique prospective on the world of wine.
Kevin says David Milligan Selections portfolio is very exciting to him as he recognizes the many great values of the artisan family wines he has to offer. The wine's grand tradition and incredible history make them all the more interesting and enjoyable to talk about.
Working for a family business with extreme focus and integrity such as David Milligan Selections is something that is very important to Kevin and he is ready to take on the challenge of helping us grow our success well into the future.
If you are west of the Mississippi, please feel free to contact Kevin at any time to discuss our portfolio and talk about our wines.
He can be reached at: kevinpmetivier@gmail.com